Deerintheheadlightsitis
About 8 or 9 years ago, I was a registered Democrat. I had not been paying much, if any, attention to party politics up to that point in my life. But as I matured and started noticing the world around me (instead of just noticing me), I noticed that there were some truly horrible worldviews out there. I also noticed that those who consistently held the very worst worldviews, were Democrats. Instead of staying a Democrat and trying to change them from the inside out (typically the best way), I simply switched to the only other option at the time, the Republican party.
Unfortunately, many Republicans are simply in the party for their own personal gain and therefore, what appears to be a Pro-Life, Pro-Family, Pro-Child, platform, is commonly watered down by politicians with horrible worldviews. These politicians exert great effort in talking the talk of a person with a well-formed conscience, but when you dig deeper into their beliefs and agenda, they are really just a fool. I probably should have remained a Democrat as the ideological deterioration we have seen in that party is happening in the Republican party as well. Maybe I could have found some like-minded people and together, we could have begun to repair all the damage that had been done to the Democratic party. Maybe I'll switch back. I'm sure they would welcome me with open arms.
I don't have a lot of respect for either party. I have respect for individuals. I wish more of us would look at things this way. Unfortunately, too many people vote for a candidate or take the side of an issue, based on the "D" or "R" behind it. If you do this, you are stunningly ignorant. Please stop and engage your intellect for once in your life.
This brings us to the title of this blog. One terrible disease from which many political and media leaders suffer is deerintheheadlightsitis.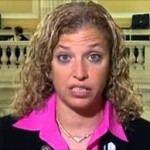 Deerintheheadlightsitis is a condition that renders a person unable to comprehend clear and simple facts when those clear and simple facts have the slightest chance of changing the person's mind regarding the beliefs to which they have hitched their wagon. I run into this every time I speak with a person who wants abortion to be cheap, safe and rare (which actually means, as readily available as over the counter cough syrup). People who like the redefinition of marriage suffer from the same condition. There are many other issues that cause this condition to flare up as well, but these are currently the two biggies. Amazingly, it is Democrats who suffer from this condition at a far higher rate than any other known life form, including believe it or not… deer.
There are many ways to show this condition in action, but none better than the recent video released by The Susan B. Anthony List in which 2000 Democratic staffers were invited to watch the videos released by the Center For Medical Progress. These are the videos which expose the horrendous evil committed by Planned Parenthood on a daily basis.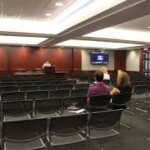 As you might guess, Nancy Pelosi didn't make the screening because she's already told us that abortion is sacred ground for her. But it wasn't the politicians who were invited, it was their staff. These are the people who feed information to the simple-minded politicians like Pelosi and others in order to make sure they seem well-informed.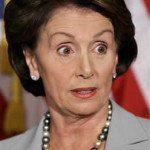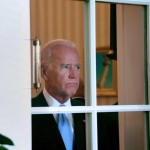 We already know that the White House staff, including Obama Press Secretary Josh Earnest, has not and will not watch the videos, but one would hope that someone in the Democratic party has mustered the courage necessary to battle the epidemic of deerintheheadlightsitis.
Yet, when I get into discussions with those who are still hanging on to their unreasonable affinity for Planned Parenthood, and I ask them to watch a video, their eyes widen, they look off into the distance in a blank stare and they repeat the following as though they have been brainwashed in some windowless room for days on end: "Oh, those highly edited and dishonest videos that come from an anti-choice organization?"
It always makes me think of the old joke, "that light you see at the end of the tunnel is not the light of day. It is the oncoming train".
Reach out to someone today and help them recover from deerintheheadlighsitis. They think they see the light, but when reality hits them, it's a real mess.